This article originally appeared on 
by loveforundies 
Speaking about its history, it was first invented in 1874 by a Chicago sporting goods company called Sharp & Smith. Designers who created men's jockstraps were looking for a pair of underwear that can support the male genitals of bicycle riders while they are riding on the cobblestone streets of Boston.
If you look at the design of jockstrap underwear, you will find its very basic, two elastic straps, a pouch, and a waistband. The original innovation of jockstraps was only about cups that used to support the genitals, protect them, and keep them out of external injuries. For example, crunched against the hard seat of your bicycle.
Whether you are Gay or straight, men love jockstrap underwear. They love the way men's jockstrap underwear feels on the skin. Jockstrap act as a savior in extreme conditions and is blessed with other features like,
1. Men's jockstrap is comfortable
For 1% Men's Briefs can ride up in the front and back, but men's jockstrap underwear doesn't, thanks to its elastic straps that keep your assets in place. Its protective pouch protects you from all external injuries. Due to their great comfort, you can wear and workout. You can even consider wearing jockstrap underwear for your regular activities if they are comfortable for you.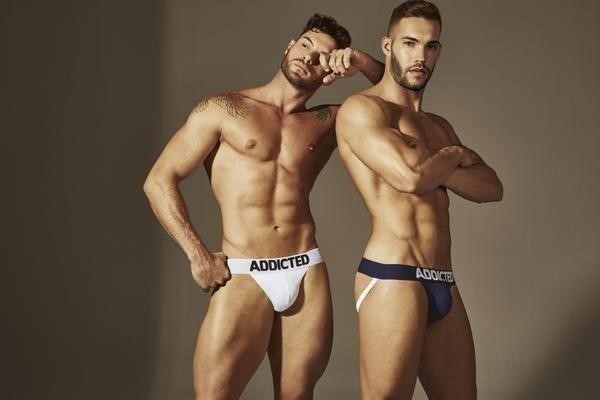 Image source: Bibofashion
2. A good pair of men's jockstrap will make you look confident
Whether you believe it or not, wearing sexy men's underwear like men's jockstrap boosts your confidence. If these are designed in the right size, your confidence will naturally boost up which will get reflected in your personality.
3.

 

Jockstrap underwear keeps your assets in the upright and locked position
After you have placed your family jewels in men's jockstrap, all you have to do is relax. Male jocks will take care of the rest of the things. Due to its protective pouch and elastic straps, everything remains in its place.
Also, if you want you can wear these on different occasions for example while working out, for attending the most important office party which can give you a promotion. Looking confident and in great shape is extremely important when you have to charm various people.
4. Jockstrap underwear embraces your features
Wearing men's jockstrap comes with an advantage which is"enhancing your male assets". These pairs of underwear embrace your front and back profile.
Style these with high-waist pants because they beautifully embrace the shape of your butt. You can even team it up with low-waist trousers as they are low-waist, just make sure your denim is skinny.
5. Men's jockstraps are kink/fetish for many men
Sexy men's underwear like jockstrap is something that gay men love the most due to its fetish feature. It helps them to look great in front of their partner and let you steal the show.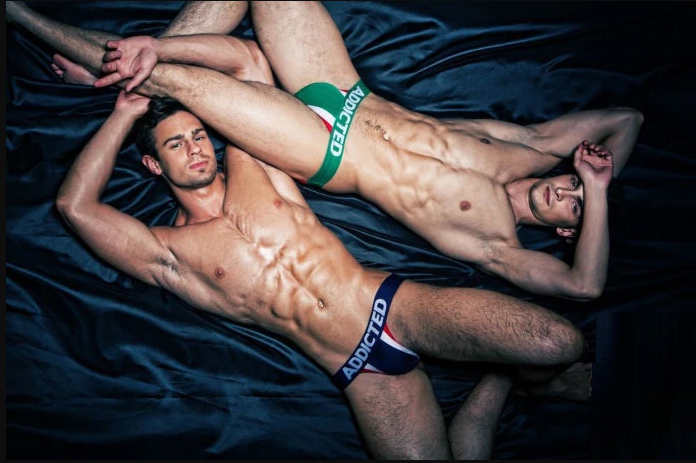 Image source: Aliexpress
6. Men's jockstrap is fabulous for your foreplay
Try not to remove them off right as you're getting cozy with your accomplice or easygoing experience. Wear them. Play with them. They make for amazing foreplay
7. It takes less time to wash them
Whether you are Gay or straight, no men like to do laundry stuff and in case they have to do it, the washing machine is their savior because all they have to do is put it in it and relax, the machine will do the rest of the job.
If you want to keep your men's jockstrap underwear for a long time make sure you wash them with hands and trust us, they hardly take your 5 minutes to get washed because of its skinny design. If you prefer washing them in the washing machine, invest in a mesh bag or pillowcase. Do not put them without placing them in a mesh bag.
Mesh bag keep your lingerie secure. It keeps the shape of your underwear as it is and doesn't even let those inner parts harm the quality of the fabric. Next is a detergent, use the soft detergents. Once you are done with the cleaning part, let them get dried under sunlight but not direct sunlight as it can fade away the color of your lingerie.
Fold your men's jockstrap and keep them in your underwear drawer.
Planning to grab one for yourself today? Go online. Although you will find men's jockstrap in your local store we are not sure whether you will be able to find different styles and colors therefore online is the best place to look for male jocks. There are a lot of places to search for it but the best one is Skiviez.com. They have a lot of styles at affordable prices hence grab your favorite pair today before it gets out of stock.
Source: 
https://www.mensunderwearfan.com/mens-jockstraps/seven-reasons-why-gay-men-like-jockstrap-underwear-for-men